October 2, 2017
2017 Fall Company Picnic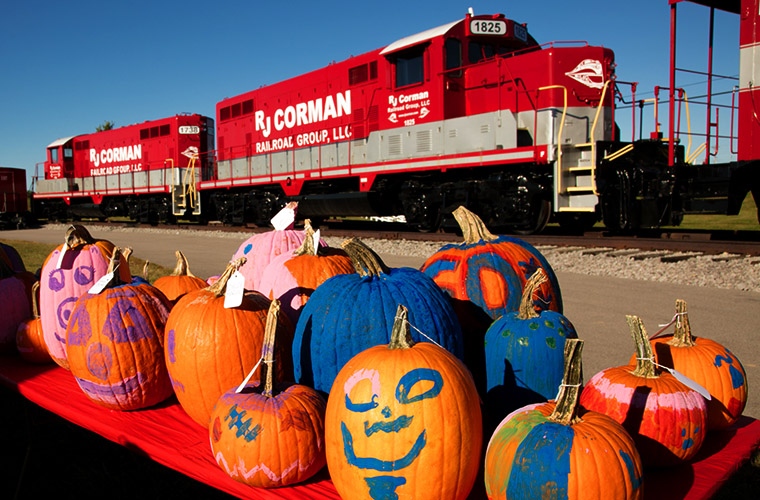 R. J. Corman Railroad Group would like to thank everyone who came out to the first fall company picnic! We had wonderful weather, and a great turnout to celebrate another year of accomplishments within our company.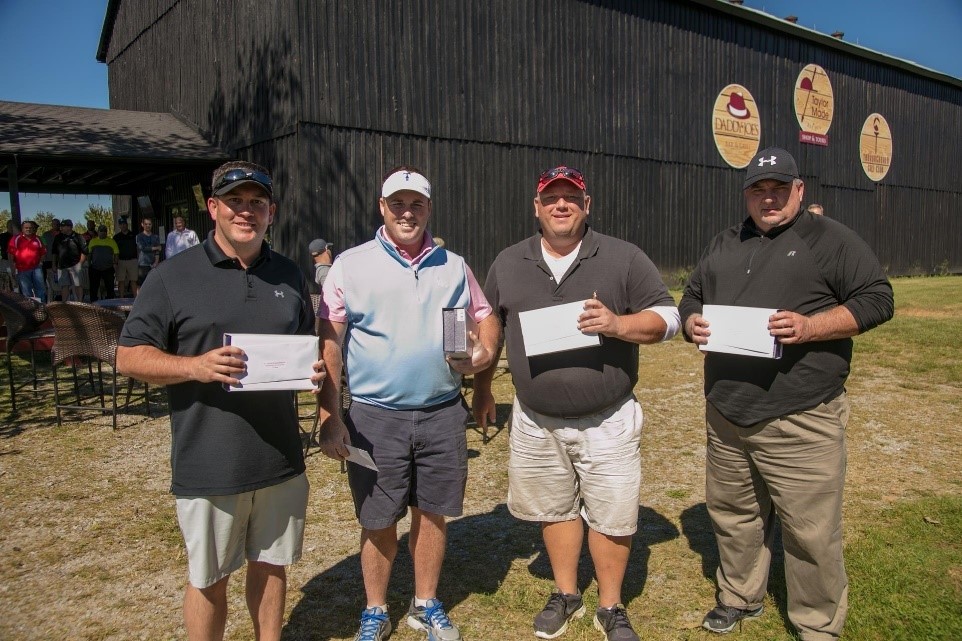 Festivities began with our annual golf tournament at Thoroughbred Golf Club at High Point. Participation this year was wonderful, with over a hundred men and women joining us at the course. We would like to extend our congratulations to the members of our winning team: R. J. Corman employees Dustin Shaver, Derrick Wynn, Chris Stevens and Mike Philpot.
The picnic kicked off at three o'clock with activities planned throughout the afternoon. There was something for everyone in the family! Activities included: corn hole, bingo, a corn maze, hay rides, pumpkin picking and painting, blow up slides and bungee jumps, face painting, balloon animals, a rock climbing wall and a petting zoo.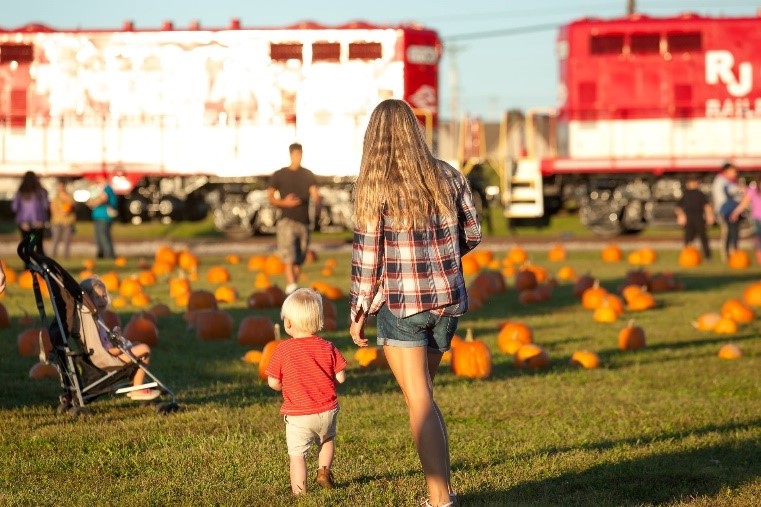 Throughout the day guests were able enjoy plenty of snacks like our famous homemade ice cream, funnel cake, caramel apples, and kettle corn. Dinner was also provided and, as the sun went down and the air cooled off, we had hot coco and warm apple cider.
Lastly, the evening wrapped up with a video that featured employee's children talking about what they love about their R. J. Corman family member. The video was followed by the recognition of our employees who have dedicated 5, 10, 15, 20 & 25 years working at R. J. Corman.
We would like to thank each of those individuals for their years of service to our company and our mission of providing the best service possible to our customers. Congratulations to all employees who have celebrated employment anniversaries this year!
5 Years: Joshua Hurst, Jared Rue, Karen Downey, Travis Morae, Brandon Knee, Guy Dennings, Justin Sisson, Dustin Richmond, chad Spivey, Paul Lofton Jr., John Lane, Barry Boston Jr., Channing Ross, Harrison Armstrong, Jerry Pinkerton, Aaron Smith, Charles Smith Laura Beckett, Michael Blankenship, Eddie Hickman, Daniel Fieseler, Luis Rivera, Trent Jessie, Carnelius Williams, Jacob Oakes, Brian Rooker, Saprina Small, Shane Montgomery, Javian Taylor, Juan Rodriguez Reyes, and Willie Sheffield Jr.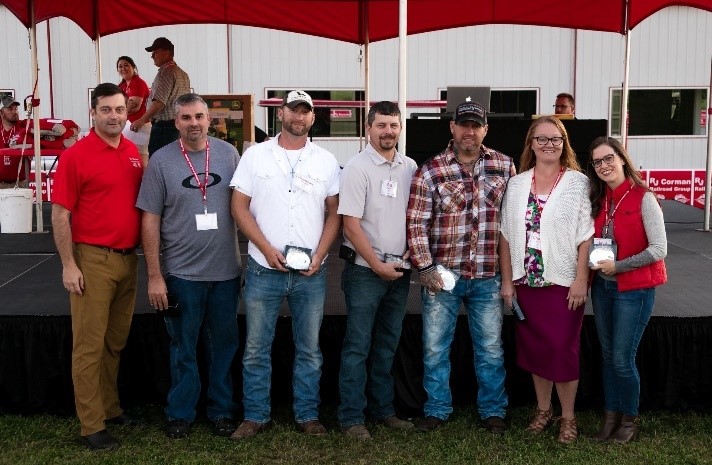 10 Years: Joseph Foley CPML 3.jpgJr., Joshua Ray, Beverly Wilson, Chasity Brown, April Colyer, James Kaiser, Gregory King, Phillip Bussell, Gregory Doss, Jon Davis, William Burger, Eric Dillon, Charles Nobel and Jonathon Snowden .
15 Years: Robyn Carpenter, Domingo Palacios, Troy Montgomery, Peggy Sabino, Tony Craft, Tim Kaiser, John Harden, Jeanette, Brian Duvall, Harold Franklin Jr., Robert Wood, Edward Prater, and Rito Vargas.
20 Years: Noel Rush, Donald Hahn, James Bartram, Larry Cundiff, and Marvin Mullins.
25 Years: Gina Johns.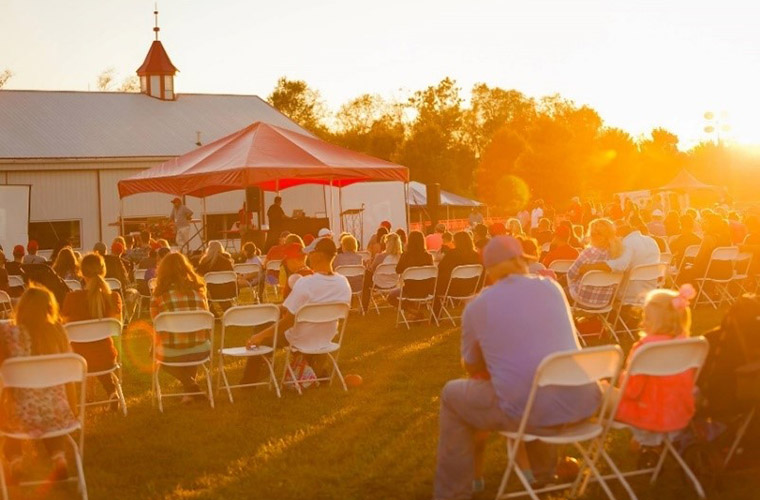 A huge thanks to our Special Events team who spent countless hours planning and executing the day's events. Their hard work and dedication did not go unnoticed. The Farm Crew also played an integral role in the setup and tear-down of the property. In addition, we would like to thank everyone who volunteered in various positions throughout the day as well as the cafeteria staff for making the wonderful homemade ice cream. We appreciate your willingness to give your time to help make the event a success. We also want to thank all the employees who donated towards the fund to help alleviate the financial burden for members of our R. J. Corman family who have faced extraordinary hardship recently.
For those who enjoyed their first Company Picnic with us, we are so glad you choose to spend your day with your family at R. J. Corman. To the many who returned for another year of fun, we hope you enjoyed the company picnic being in the fall, and enjoyed the fall festivities and weather! We think this change was a huge success!
Pictures from the golf tournament, the picnic, and photo booth are posted on the R. J. Corman Facebook page!