September 28, 2017
Employee Spotlight: Keith Hyatt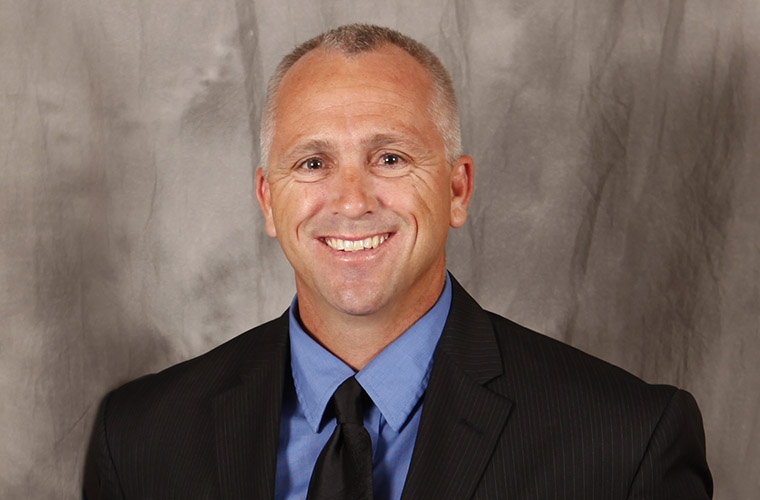 This week's spotlight is Keith Hyatt, the Operation Manager for the Memphis Line in Guthrie, Tennessee. He was nominated this week for the years he has dedicated to the company, willingness to help anyone, and for bringing a good attitude to every situation.
Keith started working for the company 29 years ago. Throughout his time at the company, he has learned many important tips, and made some great memories. We are so thankful to have Keith as a member of our team!
What is your favorite sports team?
Indiana Hoosiers Basketball. I became a fan when I was old enough to know who they were.
As a child, what did you want to be when you grew up?
I wanted to be a professional basketball player.
If you would go on vacation anywhere, where would you go?
I would go on vacation in Las Vegas. I have never been there!
What is your favorite part of working at R. J. Corman?
One of my favorite parts about working here is knowing that this company is like your own family. The employees are treated well and knowing that safety is a priority brings comfort.
What career advice would you give to new hires?
My advice to a new hire would be to dedicate yourself to your work and to this company. You will be rewarded!
What is your favorite memory of Rick Corman?
I have to say that Rick Corman was like a dad to a lot of his employees. One of the saying that Mr. Corman would say to me on several occasions was "pay attention to detail, babe!". One time, he was flying the Helicopter into Russellville and he asked me to pick him up. When he was just about to land, he stopped about 3 feet off the ground, and moved over 20 feet to the side and then landed. He got out and ask me, "Do you know why I did that?" I said no. He told me there was a mud hole there and said, "Pay attention to detail babe!"

Mr. Corman was like no other man I knew. He pushed me to be the best I could be. I miss him dearly!
Keith's supervisor, John Phillips, had this to say about him:
Keith has been with R. J. Corman for many years and has a lot of knowledge about the company that he brings to our team. He is always positive and upbeat, and is willing to help out any way he can.