April 15, 2020
R. J. Corman Switching: Mechanical Crew Turns Field Repair into Full-Service Conversion of 500 Railcars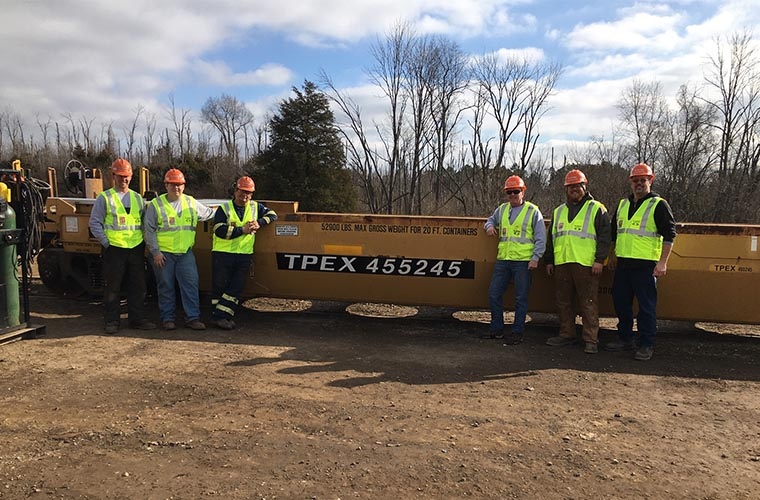 TTX Company, a major North American railcar provider, was in need of a skilled mechanical crew with the logistical ability and operational efficiency to repair and re-stencil 500 railcars. TTX reached out to R. J. Corman Railroad Switching with this request, and the R. J. Corman Charlestown, IN Mechanical Crew was ready to meet the customer's need. When the project was underway, and more work on the cars was called for, R. J. Corman transformed what was initially a light field repair job into a fully functional on-site repair facility.
TTX initially requested running repairs and re-stenciling work on the 500 railcars, but the repair scope was upgraded to complete inspection and heavy repair to include wheel and truck change out, single car airbrake test, and centerplate build up. All such repairs that took place required detailed record keeping and the upload of documentation into the TTX data system as well as Umler, a critical data system for North American rail, steamship, and highway equipment.
R. J. Corman's certified carmen and welders were successful when put to the test. R. J. Corman brought in all the necessary equipment to perform the work and created a fully functional field shop. All 500 railcars were fully inspected, repaired, and documented as needed with a quick turnaround time. It is also notable that during the span of the entire project there were zero injuries and zero incidents.
TTX was appreciative of R. J. Corman's hard work which made this project a great success.