June 2, 2017
Brian Miller Discusses 30 Years of Railroad Company Success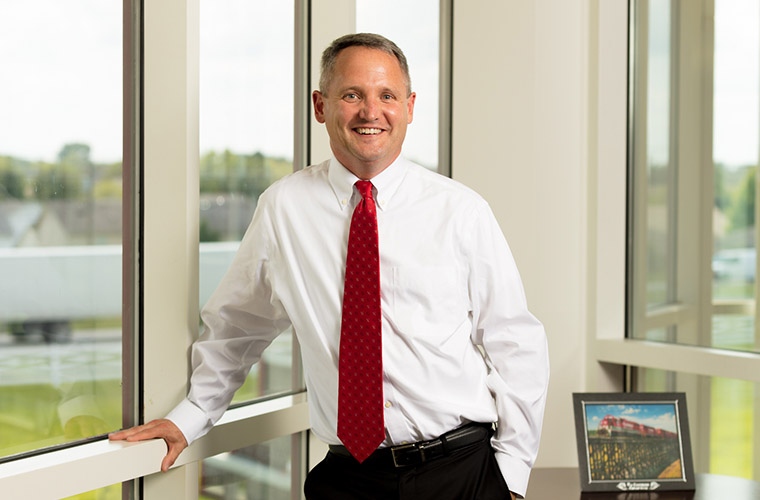 Thirty years ago, Richard J. Corman purchased his first short line railroad in Bardstown, Kentucky; this acquisition marked the start of what is known today as R. J. Corman Railroad Company. Since that time, we have expanded to eleven short lines, totaling over 900 miles of track in nine states. Rick's tenacious spirit and drive to succeed have and continue to inspire us to posture ourselves as a leader in the short line railroad industry.
At R. J. Corman, we remain committed to the goal our founder set for us: sustain a high level of service while pursuing responsible growth. While these objectives may seem simple, we operate in a complex industry. Thus, making it even more important that we remain focused on operating safely, efficiently, and with a can-do attitude.
R. J. Corman is dedicated to providing safe, efficient and reliable services to best serve our customers. In the last six years, we have received two competitive TIGER Grants and completed over $55 million in capital improvements, including the replacement of over 310,000 ties across our short lines. This, coupled with our intense focus on safety, has allowed our company to perform injury free for five of the last six years. We collaborate with each partner to develop the most advantageous approach to ensure zero injuries as well as damage free, cost-effective shipments.
North American railroads are the backbone of our economy and as the market evolves, we must adapt to continue to help our customers grow their market share. R. J. Corman is committed to partnering with Class I and Regional Railroads to offer innovative solutions to their transportation needs, whether it is transloading aggregates or shipping a few cars per week. Our flexibility has allowed our number of customers to grow consistently alongside our number of track miles. For example, in the last year, a tire manufacturer has opened a facility and an electronics company has chosen a site on one of our short lines. The electronics company specifically chose to begin business on our line based on the fact that we were able to provide them with switching, intermodal and crane operation services.
Before his passing, Rick Corman frequently reminded us of how fortunate we are to have such great success. His attitude of thankfulness inspires us to give back to the communities in which we operate. For over a decade, our Charitable Contributions Committee has received requests for and distributed donations to a variety of non-profits. In 2016, we supported over 80 organizations as well as various chamber and economic development bodies.
Building on our company's success requires the persistent efforts of our talented leadership team, dedicated employees and each one of our partners in the industry. We are thankful for the opportunity continue serving as a steward of the company that our founder envisioned when he purchased his first short line 30 years ago.
From "Top Executives on the Marketplace", Progressive Railroading June, 2017.