September 20, 2023
Celebrating 50 Years of Excellence: R. J. Corman's Founders' Dinner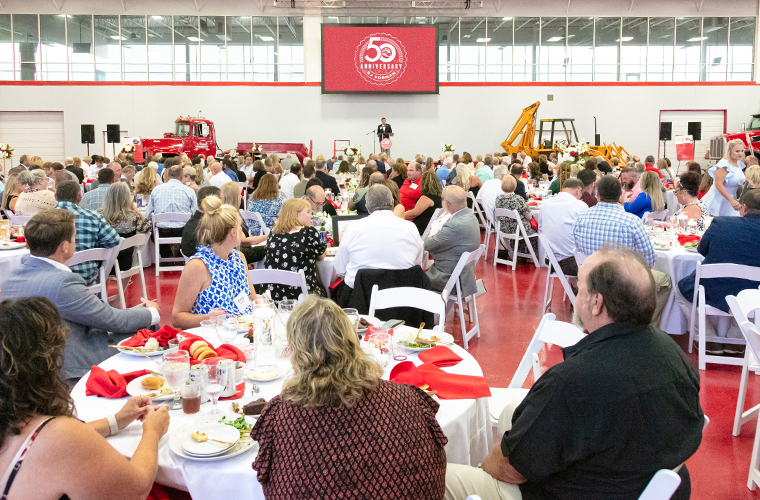 On the evening of July 19, in light of the celebration of R. J. Corman's 50th Anniversary and to display gratitude and appreciation, the company invited long-time employees, friends, and company leaders to a special celebratory dinner.
More than 250 guests gathered for a wonderful celebration of commitment to the company, friendship, and shared memories. The night was a gesture to honor the dedication and hard work of individuals who had contributed to the company's growth and success over the last half a century.
The evening's program was carefully crafted to include meaningful details such as a commemorative video showing the company's progress since its inception in 1973 to this day, its significant achievements, and a montage of memorable images and videos.
Dale Hawk, R. J. Corman Board of Directors member, and April Colyer, R. J. Corman Board of Trustees member, Commercial Development Manager, and daughter of our late founder Rick Corman, shared compelling and inspiring speeches. Ed Quinn, R. J. Corman Railroad Group President and CEO, shared with the audience a presentation that highlighted the company's evolution over the decades. From humble beginnings to becoming an industry leader, the presentation focused on the company's vision and the collective effort that led R. J. Corman to its current position.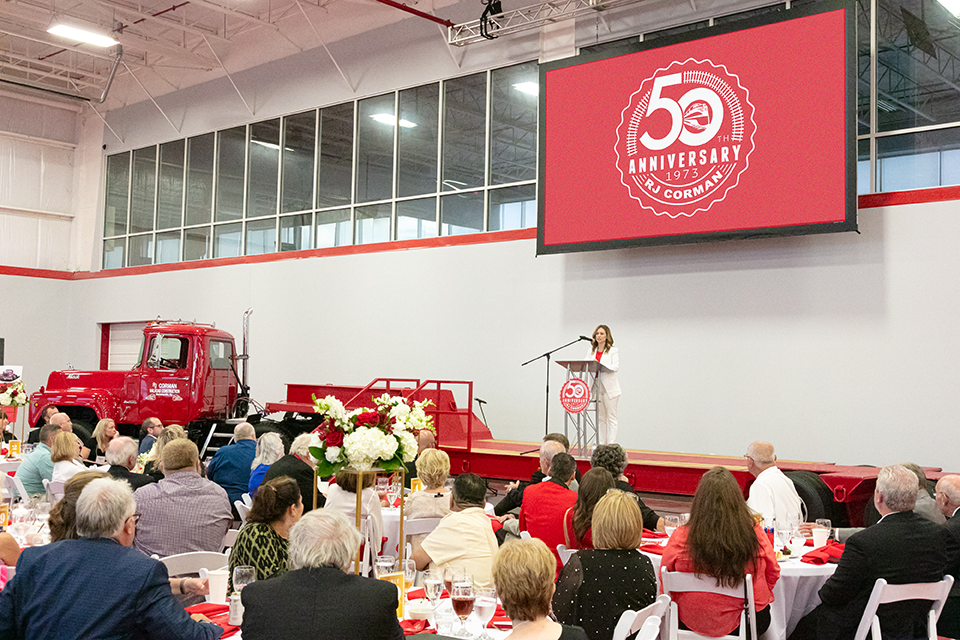 April Colyer addressing R. J. Corman Founders' Dinner guests.
Outside and inside the venue, a varied array of heavy specialized equipment from the past and present was displayed for guests' enjoyment. The display included company icons such as Mr. Corman's first truck – a Mack R600, his backhoe – a 1978 Case 580B, and many other specialized railroad and construction equipment.
During the delightful dinner, all guests were gifted with a framed print of an illustrated R. J. Corman Railroad Company SD-70M locomotive designated "1973" in honor of R. J. Corman's establishment and painted in a 50th Anniversary commemorative paint scheme. The illustrator, Andy Fletcher, is a well-known artist in the railroad industry community who has specialized in hand-drawing locomotives for over 25 years. Also, a special award recognized employees with over 30 years of seniority in the company – a commemorative 3D laser-engraved R. J. Corman locomotive.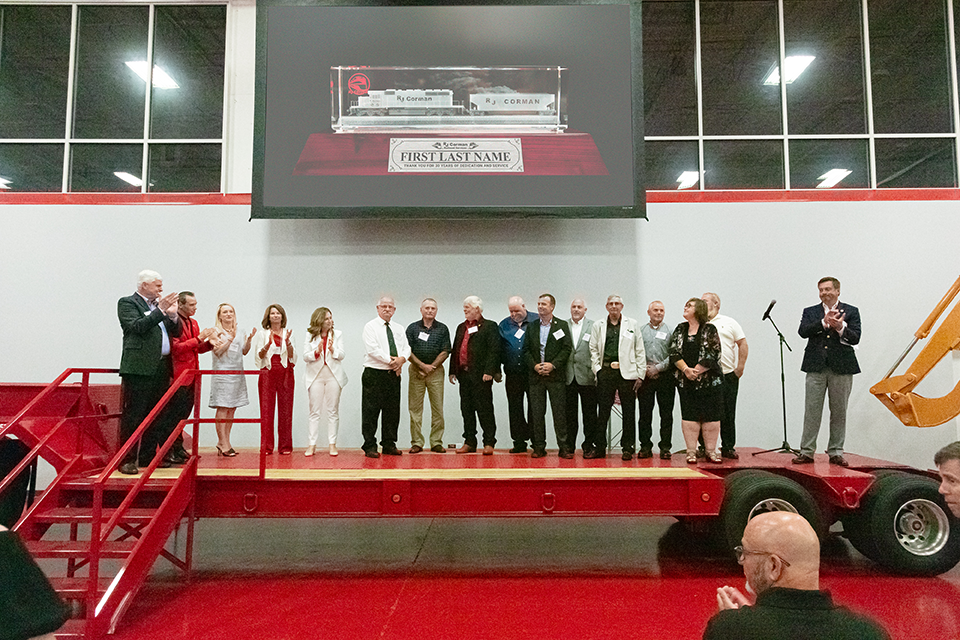 Employees with over 30 years of seniority were honored with a commemorative award.
The Founders' Dinner event encapsulated the company's journey, values, the people who contributed to its growth, and the legacy of Rick Corman. It was a time of reminiscence of the past, an opportunity to dream about the company's bright future, and a renewed sense of pride in being a part of the R. J. Corman family.