January 20, 2021
R. J. Corman Annual Safety Commitment Week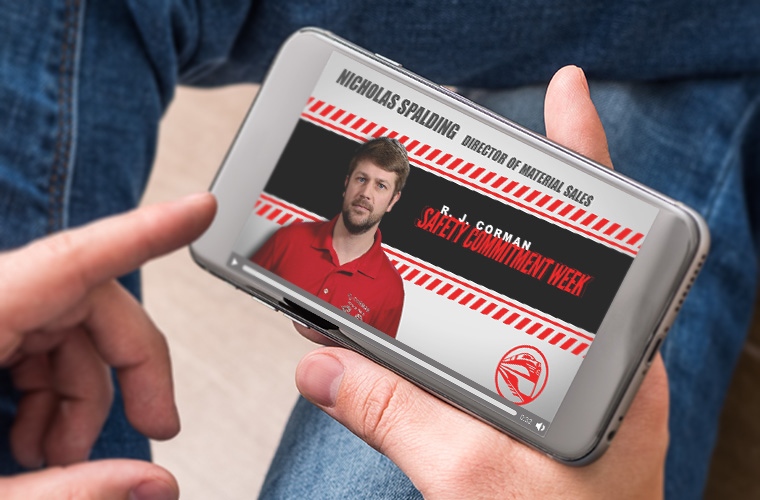 This week is R. J. Corman's annual Safety Commitment Week where all employees make a conscious effort to recommit themselves to the company's safety measures, standards and practices. Safety Commitment Week 2021 engages the entire company to virtually participate through daily videos, safety topics, quizzes, and discussions with prize giveaways designed to reinforce the safety philosophy.

Among the week's activities and discussions is the signing of the Safety Pledge. This is to be displayed as a reminder of the commitment making safety a priority for every decision that the individuals, crews, and divisions make every day. In addition, R. J. Corman Railroad Group CEO and various executives sign a Company Safety Pledge, reiterating the company's top priority is the safety of our employees, business partners, and community members. The safety pledges are renewed annually during Safety Commitment Week!

In 2021, R. J. Corman is rolling out a new safety slogan for employees to familiarize themselves with: "I am Committed to Safety Today." The objective is for all employees to adopt this mentality and take personal ownership of safety for themselves and others around them daily.

Each day of Safety Commitment Week is kicked off with an inspirational video from a member of the executive team. Additionally, the company's Safety Department publishes articles on our employee app and intranet that discuss a key safety topic:
Monday: Pre-Job Safety Briefing
Tuesday: Preventing Slips, Trips, and Falls
Wednesday: Safe Vehicle Backing
Thursday: Mounting and Dismounting Equipment
Friday: Proper Personal Protection Equipment
Workgroups and crews have the opportunity to discuss or comment virtually, and there is a short quiz that employees can participate in to reinforce the daily topic. To encourage participation and enthusiasm there are daily prize drawings for items that display the new safety slogan, which is intended to help instill the new safety slogan into our company culture, all throughout our various locations in the U.S.

Safety and health of employees, contractors, visitors, and stakeholders is the fundamental goal of the company's effort to achieve an injury-free and incident-free work environment. This can only be accomplished if everyone commits to safety today and every day. No job is so important, no service so urgent that we cannot take time to perform all work safely and correctly. Safety Commitment Week is just one of the ways R. J. Corman makes safety the top priority.