February 11, 2022
The R. J. Corman Railroad Services Company awarded Safe Contractor of the Year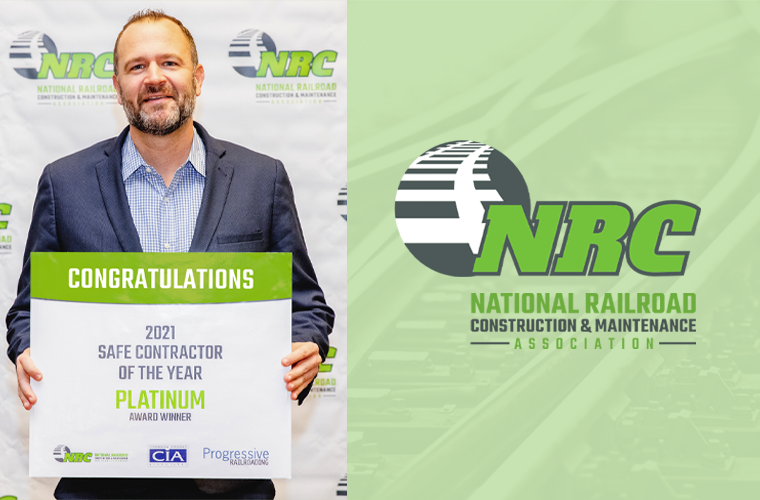 The R. J. Corman Railroad Services Company was honored to receive the 2021 National Railroad Construction and Maintenance Association's (NRC) Safe Contractor of the Year – Platinum Award for their achievements in safety during 2021. The award was presented in early January at NRC's 43rd Annual Conference.
The National Railroad Construction and Maintenance Association (NRC) is a trade association founded in 1978 that advances the mutual interests of railway contractors and suppliers who construct, maintain, and supply railroads and rail-transit lines. The association connects members with other railway industry professionals, government legislators, and policymakers.
The Platinum level is awarded to companies that receive a perfect score of 100% in all six categories used by the NRC for the evaluation and selection process. The six areas are:
Workers' Compensation Experience Rating

OSHA (Occupational Safety and Health Administration) Work-Related Injuries and Illnesses

OSHA Statistics Violations

Roadway Worker Protection Training

Safety Program Elements

Company Vehicle Accident Score
This Platinum award reflects an incredible year in safety performance for the company and represents the utmost commitment of each team member to safe operations, training programs, and compliance with safety regulations and standards.
Mark Boyle, Vice President of the R. J. Corman Railroad Services Company, represented the company in the NRC Conference and received the award.