October 18, 2022
Shannon Drown Awarded Railway Age's Women in Rail 2022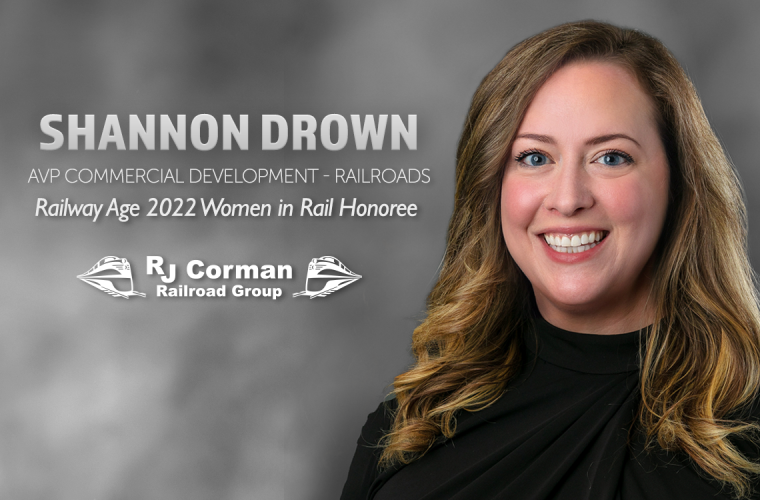 R. J. Corman Railroad Group is delighted to congratulate Shannon Drown for being named one of Railway Age's Women in Rail. The award is presented annually to women of the railroad industry for their outstanding leadership, vision, innovation, community service involvement, and accomplishments.
As R. J. Corman Railroad Group Assistant Vice President of Commercial Development, Railroads, Shannon leads the commercial development team's sales efforts and handles key account management for the R. J. Corman Railroad Company. With more than a decade of experience in the railroad industry, she helped lead commercial efforts for 18 short lines.
Drown's work spearheading the R. J. Corman South Union Distribution Center expansion project boosted volumes of aluminum can body and tab stock as well as providing a customized storage-in-transit solution for a global tire company. Her diligence increased carloads by 48% in 2020, which led Railway Age to name R. J. Corman Memphis Line (RJCM) as its 2021 Short Line of the Year. We congratulate Shannon for her exemplary work so far and can't wait to see what she does next.