June 18, 2020
There Will Be Fireworks in Nicholasville This Fourth of July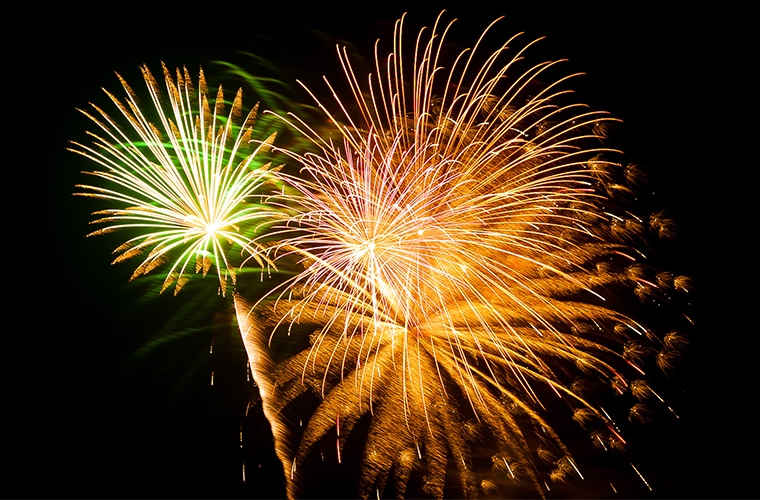 Even in the midst of a global pandemic there is something to celebrate. There will still be fireworks in Nicholasville, KY this Fourth of July. R. J. Corman Railroad Group is always honored to host Nicholasville's annual fireworks display. That is especially the case this year, as our country and our local community have been going through an unprecedented time in history since COVID-19 has changed life as we know it for the time being.
With the coronavirus situation at hand, the fireworks will be a little different this year. The staging area for the launching the fireworks is being moved to a higher elevation nearer to downtown Nicholasville and more neighborhoods at the corner of US 27 and KY 29. The fireworks being used this year are designed to be extra high-flying to provide better visibility for those further away. Unfortunately, due to ongoing pandemic restrictions, the grounds at R. J. Corman will not be open for people to view the fireworks on the property. The company has been working closely with leadership at the Jessamine County Health Department and the Nicholasville Police Department to develop that safest plan for the show this year. With their guidance, the company has decided it is best to encourage people to view the fireworks from the safety of their neighborhoods.
Citizens who can't see the fireworks from their homes are encouraged to drive to an appropriate parking spot and celebrate from their cars. Please stay safe and be respectful of the first responders who will give up their holiday to ensure the community stays safe: do not park on sides of roads or on private property without permission. It is anticipated that community members will choose to make safe decisions, maintain social distance, and wear masks when needed.
R. J. Corman is always happy to give back to the local community. Nicholasville and Jessamine County make up a close-knit community of people with patriotic spirit. It is meaningful to be able to continue the fireworks display this year as our nation has been facing a very challenging 2020. "We hope the fireworks display will inspire people with a sense of hope and unity as we celebrate Independence Day together. Nicholasville is our home, and this community is very dear to us as a company. I'm glad our company headquarters can provide a staging area so that everyone can enjoy the festivities safely." - Ed Quinn, President and CEO of R. J. Corman Railroad Group
Fireworks Show Date: Saturday, July 4th
Time: Fireworks will begin at 10:00pm.