June 26, 2018
R. J. Corman Railroad Group, LLC Announces Josie Curtis as AVP of People Services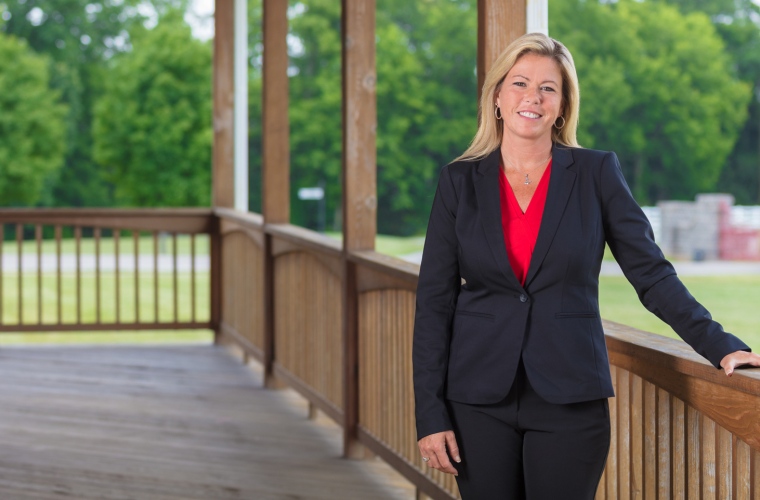 NICHOLASVILLE, Ky – R. J. Corman Railroad Group, LLC announces that Josie Curtis has accepted the position of AVP of People Services. Curtis will be responsible for People Services, which handles employee benefits, employee relations, the management training program, recruiting and hiring, and employee training and development for all R. J. Corman employees across the nation.
"I am genuinely excited to have this opportunity and to continue being a part of such an amazing team of people," said Curtis. "People Services will be a strong strategic partner and advisor to all R. J. Corman employees. The department will foster and encourage safe and efficient operations through diversity, learning, development, innovation and continuous improvement."
Mrs. Curtis has a background in human resources, and has over 16 years of experience. She joined R. J. Corman in October 2008, and since then, she has held several roles in the company, such as Employment Supervisor, Employment Manager, Director of Transportation and Recruitment, and Director of People Services before moving into her current position.
Altogether, R. J. Corman Railroad Group employs approximately 1,400 people in 22 states. In addition to short line railroad and switching operations, R. J. Corman companies provide a broad scope of services to the railroad industry such as emergency response, track material distribution, track construction, signal design and construction as well as building fuel-efficient locomotives.
For more information about the company, visit www.rjcorman.com or call 859-881-2400