October 23, 2023
R. J. Corman Railroad Group President and CEO Ed Quinn Appointed to the STB's Rail Energy Transportation Advisory Committee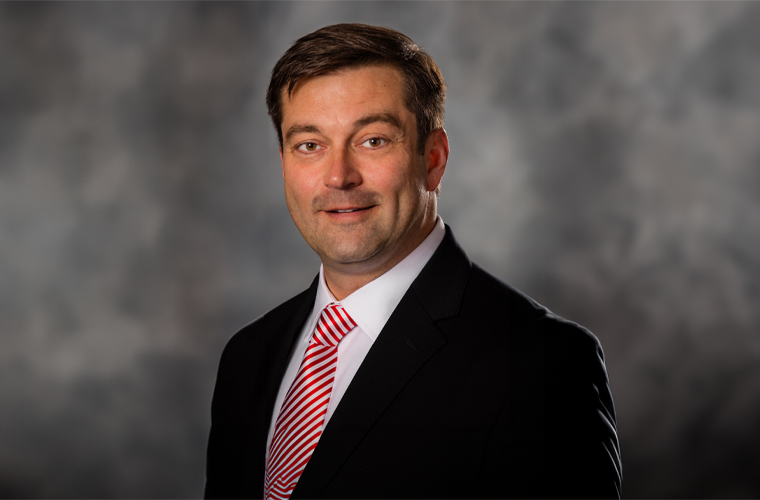 NICHOLASVILLE, Ky – R. J. Corman Railroad Group, LLC is pleased to announce the appointment of its President and CEO, Ed Quinn, to the Surface Transportation Board's (STB) Rail Energy Transportation Advisory Committee (RETAC).
"Throughout his extensive career, Ed has consistently demonstrated a deep understanding of the intricacies and challenges within the transportation sector. His successful leadership in one of the top service providers for the industry and his dedication to improving the industry's safety and efficiency uniquely equip him to contribute positively to the Committee's objectives," said R. J. Corman Board of Directors Member and former Administrator of the Federal Railroad Administration Ronald L. Batory.
The Rail Energy Transportation Advisory Committee (RETAC) was established by the Surface Transportation Board in July 2007 to provide advice and guidance to the Board and to serve as a forum for discussion of emerging issues regarding the transportation by rail of energy resources. RETAC comprises 25 voting members, representing a balance of stakeholders with interests in energy transportation by rail, including large and small railroads, coal producers, electric utilities, the biofuels industry, the petroleum industry, and the private railcar industry.
Ed Quinn, a 27-year veteran in the transportation and manufacturing industries, returned to R. J. Corman Railroad Group as President and CEO in 2016. Prior to his return, he spent five years serving as the Vice President of a manufacturing and sales company in Lexington, KY. His previous experience with R. J. Corman includes VP of Strategic Contracts and Sales, VP of the Derailment Services Company, and General Manager of the Material Sales Company. He graduated from the U.S. Merchant Marine Academy and serves as a board member of several industry and charitable organizations.
###
About R. J. Corman Railroad Group
R. J. Corman Railroad Group employs approximately 1,400 people in 24 states. R. J. Corman companies provide a broad scope of services to the railroad industry, such as emergency response, track material distribution, track construction, short line railroad operations, industrial switching, and signal design and construction.