March 10, 2015
R. J. Corman Railpower Locomotives: Bluegrass One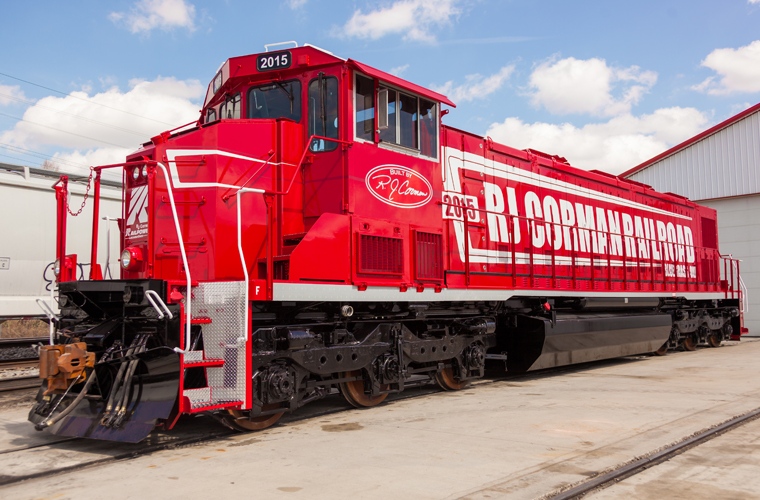 Bluegrass One is an eco·friendly genset locomotive that was built entirely in the state of Kentucky. It was designed by R. J. Corman Rail power Locomotives and built to carry heavy freight loads using a gen set engine system that would decrease fuel consumption and harmful emissions. After being awarded a CMAQ Grant in September of 2009, R. J. Corman began working on gathering the documents required to build the locomotive. In 2013, after finalizing all contracts and legal paperwork, they began refabricating the locomotive that would become Bluegrass One.
Production of the locomotive began in late 2013 and lasted through January of 2015. A large portion of the design and production of Bluegrass One took place at R. J. Corman company headquarters in Nicholasville, Kentucky. The metal components of the locomotive were designed and manufactured there in the company's fabrication shop. Once the pieces were completed, they were transported to the Central Kentucky Yard in Lexington, Kentucky. where they were assembled and painted. Additionally, the locomotive's cab was built and wired in Nicholasville, then moved to Lexington and installed on the frame.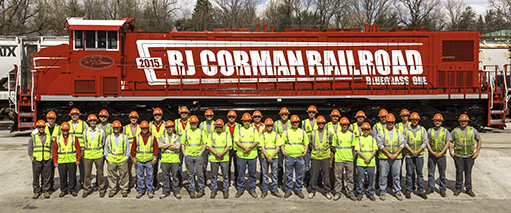 Bluegrass One took its inaugural run on R. J. Corman's Central Kentucky Line in February of 2015. Since then, the locomotive has only been used in Kentucky. It is a great accomplishment for both R. J. Corman and the state of Kentucky to have designed and manufactured a technologically advanced locomotive entirely within the Bluegrass. Its unique assembly makes it an important part of Kentucky's railroad history.