June 4, 2021
R. J. Corman to Host Nicholasville Fourth of July Fireworks Display at its Headquarters on US 27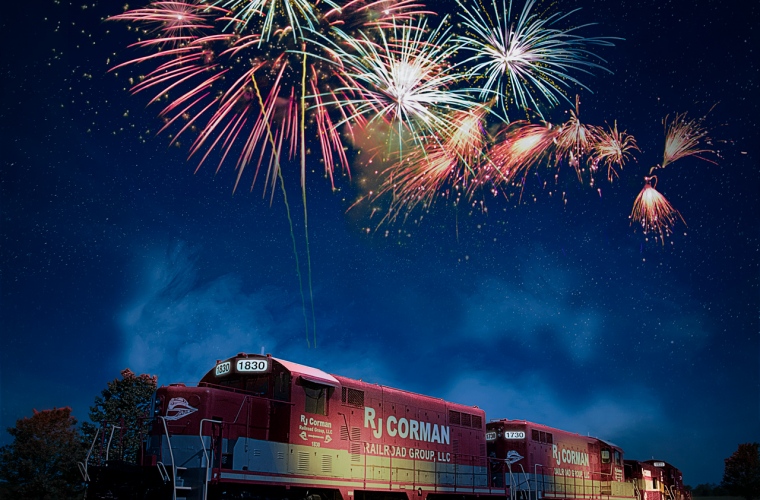 R. J. Corman Railroad Group is pleased to announce that it will be hosting Nicholasville's annual Fourth of July fireworks once again! We are incredibly grateful to celebrate our country and the freedoms that we enjoy with an amazing fireworks display launched from our grounds. In times of difficulty like the ones we have endured as a community this past year, love and pride for our country unite us all. R. J. Corman is excited to celebrate together our great nation and the resilience of its people.
The launch site of the fireworks will be in the same area as last year, overlooking our iconic display trains on US-27.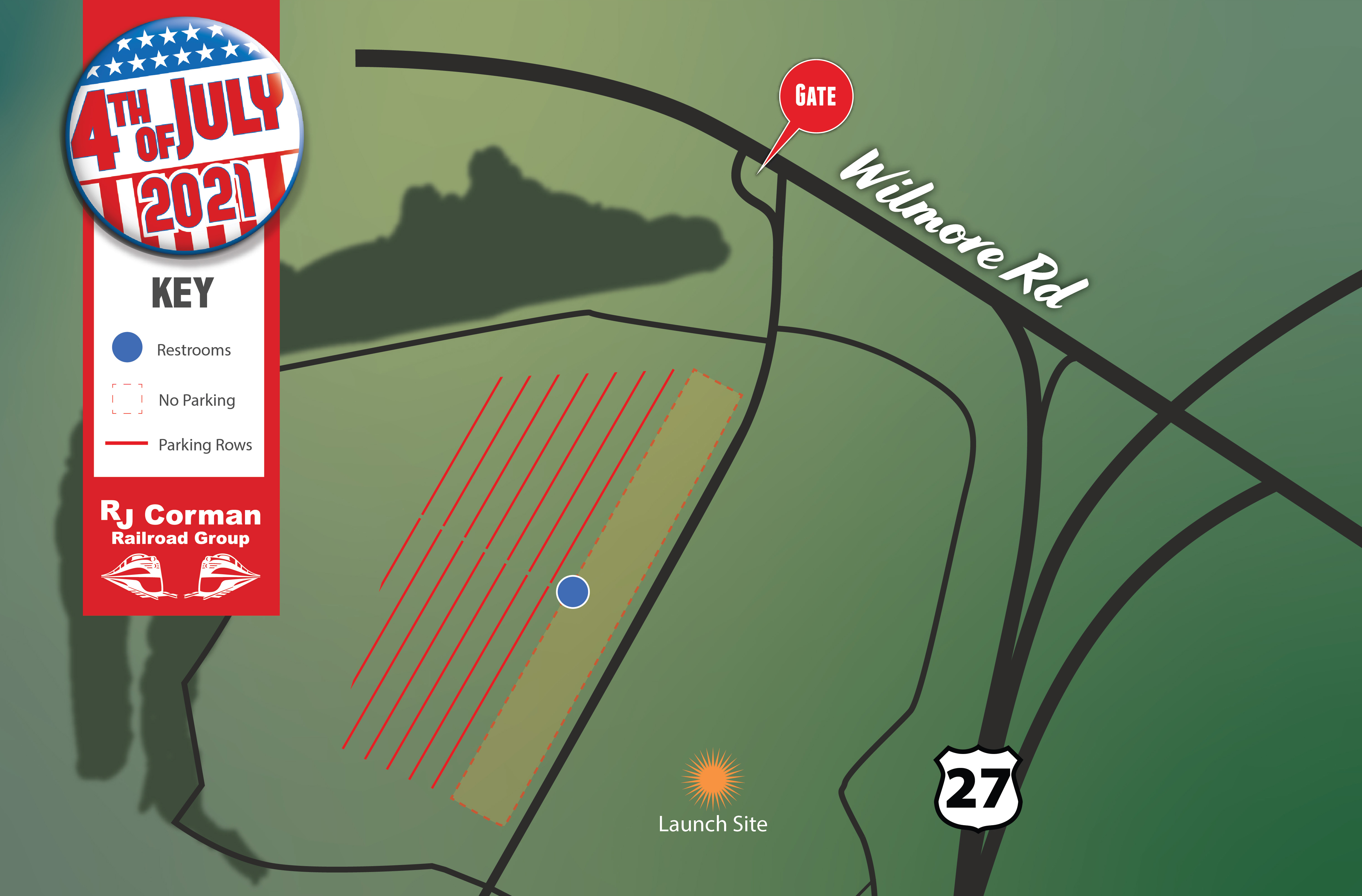 Last year, due to the COVID-19 pandemic, we could not bring the public onto the property. Now, given the new updates shared by the CDC and the Governor's office, we are delighted to let the community know that we will once again be able to welcome members of the public onto the grounds for this beautiful celebration.
Limited parking will be available on the R. J. Corman property near the launch site. Gates will be open from 8:00 p.m. to 9:30 p.m. (or until reaching capacity) at the intersection of Wilmore Road (KY-29) and April Highway across the road from the Lone Oak subdivision entrance. Tickets will not be required at the entrance, and parking is free of charge.
We are thankful for the assistance of the Nicholasville Police Department, Jessamine County Sheriff's Office, Wilmore Police Department, and Nicholasville Fire Department in the organization of this event, and we ask everybody to follow instructions and recommendations. R. J. Corman's facilities are a tobacco-free zone, and the use of fireworks and grills as well as the consumption of drugs and alcohol are strictly prohibited. The fireworks will be launched rain or shine, but in the case of inclement weather, an announcement will be posted on the R. J. Corman Facebook page that evening about onsite viewing closure.
The show will be visible from various neighborhoods of the city. We encourage those who are able to watch the display from the comfort of their homes to do so, allowing those who cannot to enjoy the show from R. J. Corman's grounds.
We are honored to have the opportunity to give back to our community and celebrate our beloved country's Independence Day.