June 26, 2018
A 40 Year Milestone for Denver Shuman & R. J. Corman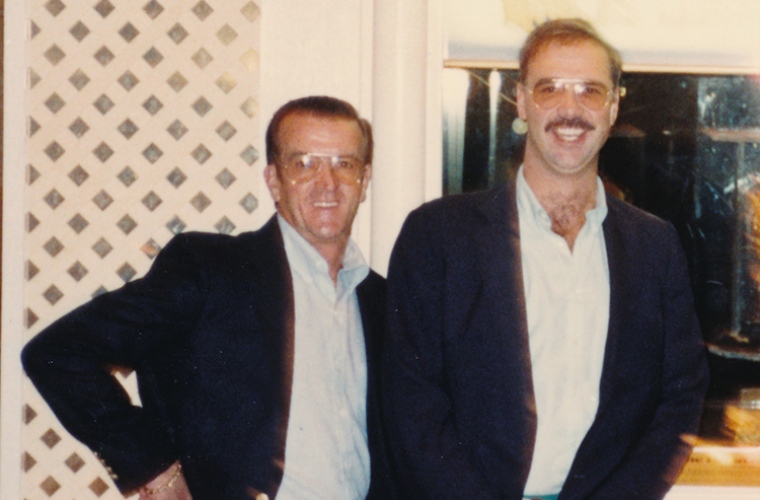 On June 26th, 1978, Rick Corman hired his first mechanic, Denver Shuman. Forty years later, Denver is still an integral part of the company.
Denver was originally approached by Rick Corman when he was at Paul Miller Ford, and Rick was looking for skilled workers to join his growing company. Denver had 17 years of experience working at Paul Miller Ford as a mechanic, and Rick was interested in having him at his company. When Mr. Shuman was asked what his first impression was of the offer to join R. J. Corman, he said "the company wasn't all that, but after visiting with Rick, and listened to what he had to say, I truly believed he was going somewhere." So, Denver took a pay cut and started working at the company located in his home town.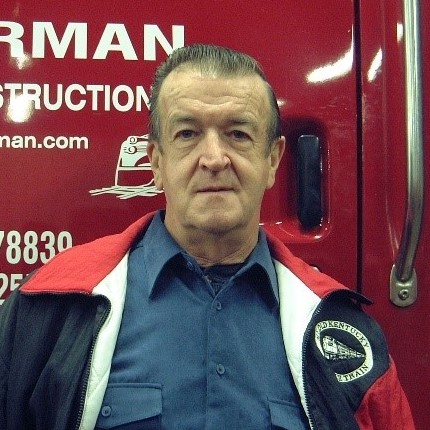 ​
Denver describes working at R. J. Corman 40 years ago as a different time period, with a lot of trial and error, and talked about how he and Rick would work together often. Although Denver was running the shop in Nicholasville while Rick was working out on the road, whenever any equipment Rick was using malfunctioned, Denver would be the first person Rick called and Denver would head out to meet up with him to get it fixed. The hardest task Denver ever tackled for Rick was fixing up a machine that could pick the whole railroad up, ties and all. "He told me he'd give me good money if I could get it running by winter, but I told him I wasn't going to sleep with it", said Mr. Shuman with a chuckle. "So, he lent me a hand and gave me extra help. We got it done in time, but that was a hard job, getting that big machine running and undercutting it to the track. It made him a lot of money every day back in the day. Which was a shock to me!"
Along with the days spent working, Denver reminisced on the entertaining times they shared together too. One of his favorite stories was a time they were in Vegas, and Rick gave the group the choice of gambling or snow skiing, so they went snow skiing. Rick told Denver he would beat him to the bottom of the mountain. "He jumped out, cheating! So of course, I jumped out behind him. Well Rick fell, and I practically ended up skiing on top of him. I tore his jacket up when my ski basically went up his vest, and it was funny!", said Denver, smiling. "We both had a great time." Denver also spoke about how much he wishes everyone had the chance to know how nice a person Rick was and how he treated his employees. Denver said they would work hard, but Rick would reward us. "He was always more interested in showing his employees new things, than himself. He thought of his people first."
Staying at R. J. Corman 40 years now is one of Denver's biggest personal accomplishments. His job has changed since he started years ago. He now keeps the gates working at our Headquarters and look over our facilities and fix things when needed. He still believes the best thing about working for the company is how it is a place to be proud of. "People are always asking if we have jobs, and I have helped a few of them out. With everyone in the area being so proud of the place, you have to feel proud as well."
Congratulations, Denver, for 40 years with R. J. Corman!