January 9, 2023
R. J. Corman Railroad Group's Donation to Sarpy County Museum Helps Preserve Unique Railroad Industry Artifacts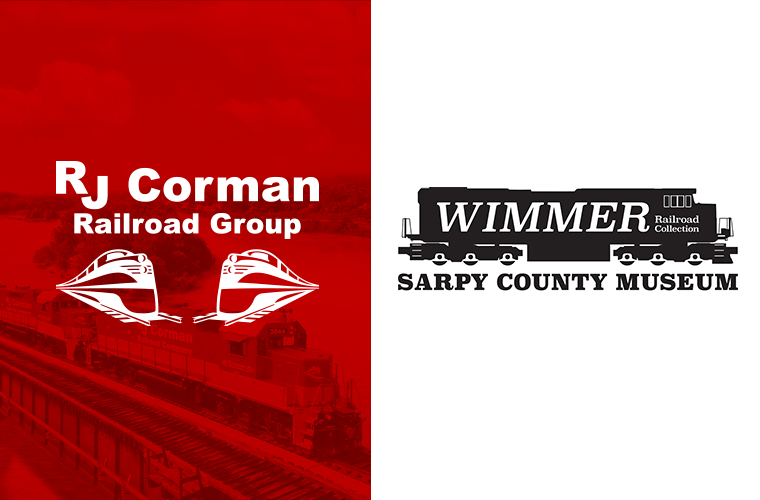 In December 2022, the R. J. Corman Railroad Group had the privilege of finalizing a substantial donation to assist in the movement of the Wimmer Railroad Collection to the Sarpy County Museum in Nebraska.
The private collection donated to the Sarpy County Museum by Bill and Judy Wimmer comprises more than 10,000 unique pieces of railroad history with a special focus on railroad engineering memorabilia.
The Sarpy County Historical Society was founded in 1934 and is committed to protecting, preserving, and promoting Sarpy County's rich history through the Sarpy County Museum. It does this by hosting a variety of free programs, archiving local records, and assisting with genealogy research.
Mr. Wimmer's passion for railroads led him to dedicate over 50 years to building one of the foremost private collections of railroad artifacts in the United States. His extensive career in the railroad industry spanned over 50 years with Union Pacific Railroad and Chicago & Northwestern Railway. He was also a valued member of R. J. Corman Railroad Group's Board of Directors for ten years. In 2007 Mr. Wimmer was named Railway Age's Railroader of the Year, a prestigious honor given to the best leaders in the rail industry.
R. J. Corman Railroad Group's substantial donation, along with others from around the industry, will help this private collection go public by assisting in the movement of the pieces to the museum. The collection will help educate the public about the impact of the railroad industry, its history, and its example of adaptability and innovation through the years.
"Thank you for R. J. Corman's generosity towards supporting the project. We're excited about what the future holds for the museum and the new opportunities made possible by the Wimmer family's commitment to share their amazing collection. It is truly an amazing collection, and I am grateful for R. J. Corman's commitment to help preserve and ensure that the public can enjoy the more than 10,000 artifacts," said Sarpy County Museum Executive Director Ben Justman.
"The railroad industry has helped to shape the America we know today and remains an integral part of our future. We are honored and excited to help preserve Mr. Bill Wimmer's wonderful collection of railroad memorabilia and artifacts. He has been a stand-out leader throughout his career in the railroad and helped to shape the industry. His collection will help to educate and inspire future generations," said R. J. Corman Railroad Group President and CEO Ed Quinn.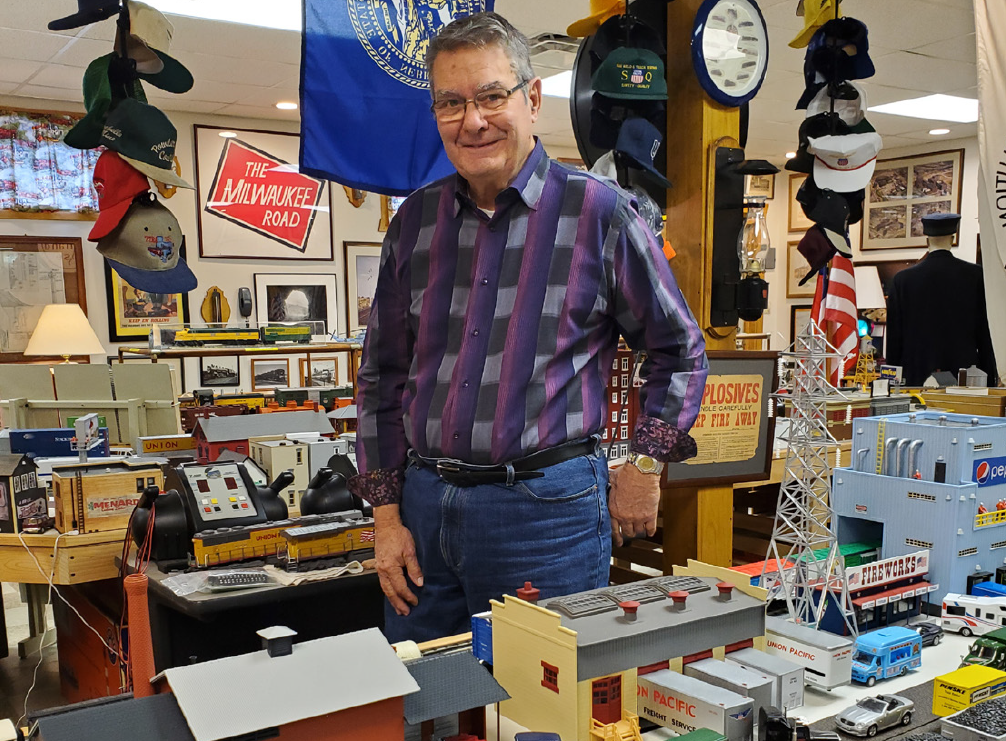 ​
Mr. Wimmer's collection spans more than 10,000 railroadiana artifacts with a special focus on railroad engineering memorabilia.