April 7, 2020
From Iron Horses to Racehorses: The Local Impact of Rail Supply Chains During Critical Times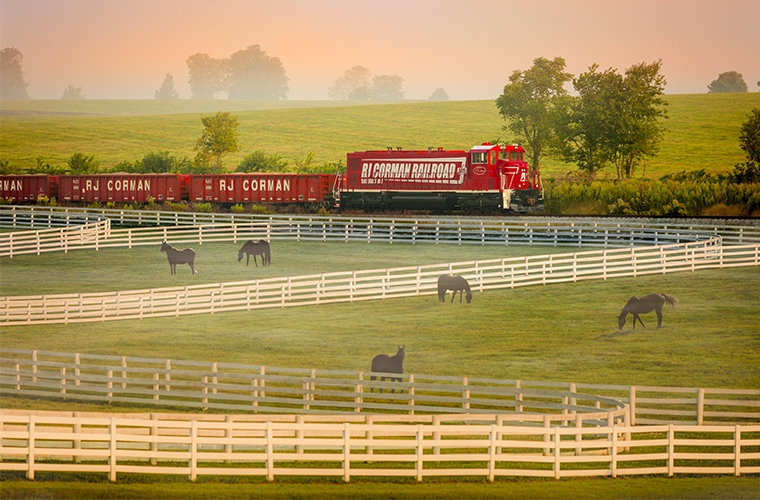 The ripple effects of the COVID19 pandemic are changing daily life on a global scale. As the coronavirus advances, threatening the health and well-being of the nation, the operations of vital industries remain up and running to provide stability for local economies and jobs. One such industry that rolls forward to ensure the continuation of functions that are critical to public health and safety, as well as economic and national security, is our nation's network of railroads.
Freight rail has been deemed as "essential and critical" during this time of crisis. R. J. Corman Railroad Company is part of the extensive rail transport system that provides a lifeline of goods to North America. The railroad industry is a vast network to imagine, yet R. J. Corman has a case study that brings it all home, especially for those who live in the Bluegrass State where the company was founded and remains headquartered.
From a bird's eye view, freight railroads are key in the supply chain that moves critical commodities from producers to those in need. According to the Association of American Railroads freight rail plays "a critical role in nearly every industrial, wholesale, retail and resource-based sector of our economy… railroads typically originate roughly 60,000 carloads of food and agricultural products per week."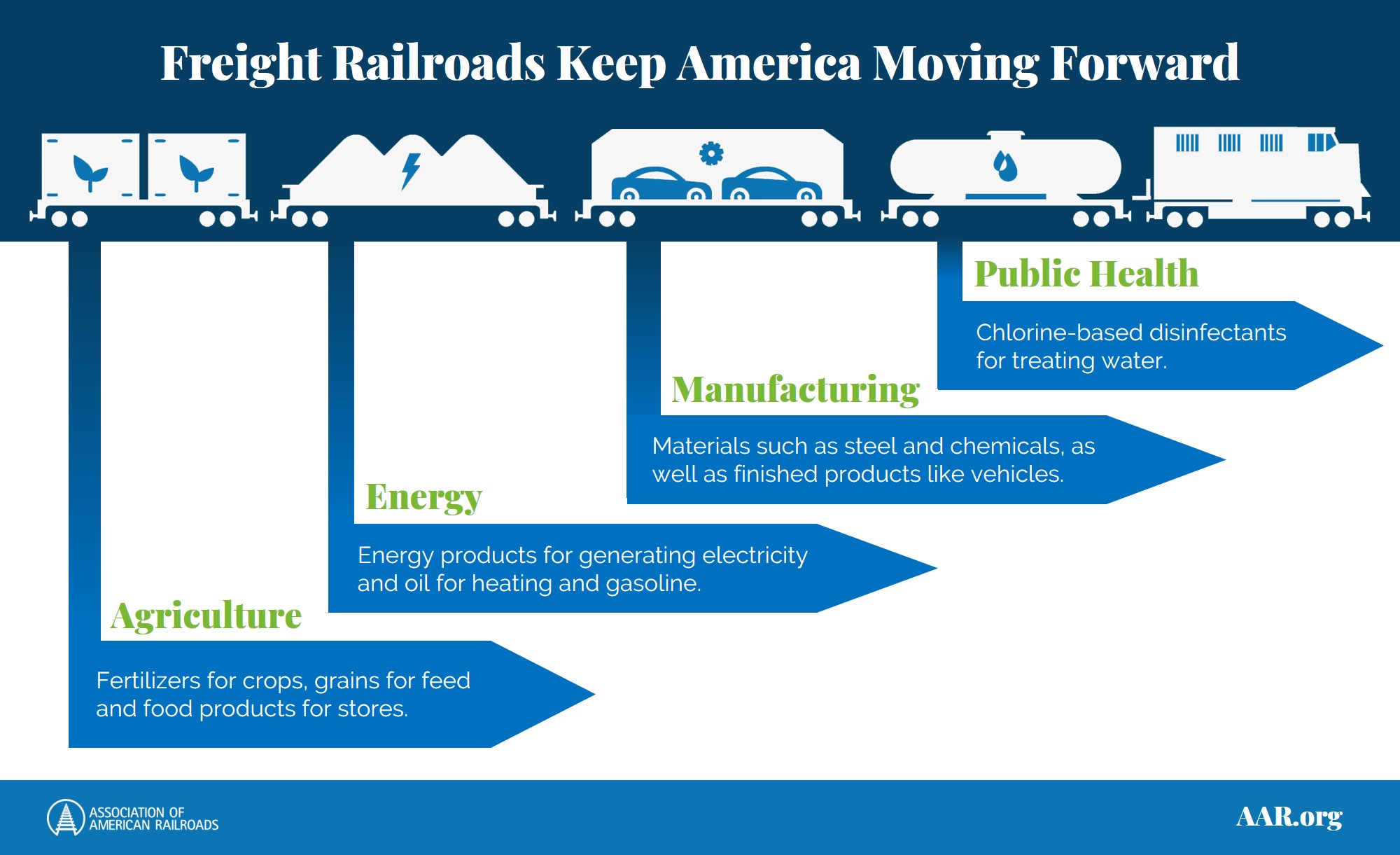 R. J. Corman serves all seven North American major railroads, many regional and short line railroads and dozens of industries having rail. Services include owning and operating 14 short lines, one of which is in the heart of Kentucky. The Central Kentucky Line transports a variety of commodities including agricultural products. This is very important in a region renowned for the best fried chicken, the smoothest bourbons, and prize-winning thoroughbred horses.
The Kentucky Derby held in Louisville, KY is one of the most prestigious horse races in the world and nearby Lexington, KY which is surrounded by over 400 horse farms is known as the "Horse Capital of the World." As reported by the Kentucky Thoroughbred Association (KTA), "the equine industry combines to generate $6.5 billion in annual cumulative direct, indirect and induced economic activity and a total of 60,494 jobs in Kentucky." One might not realize that the vitality of the horse industry depends in part on iron horses.
Even with the postponement of the Derby's "most exciting two minutes in sports" due to the coronavirus outbreak, horses still need to be cared for. R. J. Corman's Central Kentucky Line makes that possible. This short line railroad delivers specialty oats and grains to McCauley's Brothers Feed, an Alltech Company, (known simply as McCauley's) for their premium feeds and nutritional supplements. McCauley's is a dedicated equine-only nutrition company that has been operating since 1938 and provides feed to a large number of world class horse farms across the region.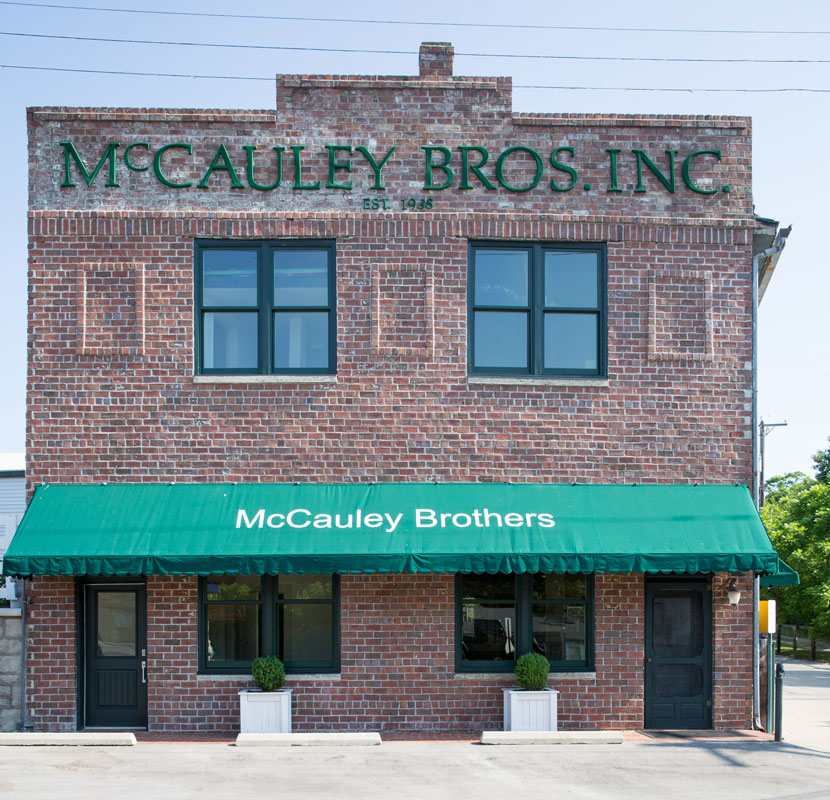 Additionally, the Central Kentucky Line transports hay coming into the heart of the Bluegrass from Standlee Hay Company, Inc. which is based in Idaho. Standlee Hay harvests over 31,000 acres of carefully managed alfalfa, timothy grass, orchard grass, alfalfa/grass and orchard/alfalfa forage. Horse farms rely on these goods to keep their animals well fed and healthy throughout the year.
Railroads play a significant role in feeding the equine industry. R. J. Corman's Central Kentucky Line is just one example of this. Now, more than ever, railroads are playing a crucial role in logistical infrastructure and supply chains across the country. R. J. Corman is proud to continue providing the highest quality service and execution to the railroad industry to keep our businesses alive during this critical time in history. The company's iron horses will continue to run with the heart of Kentucky's "unbridled spirit" to support all the vital industries that rely on rail.