September 23, 2022
Successful Operation Clear Track on the KXCG. R. J. Corman joined efforts with Operation Lifesaver in their Rail Safety Week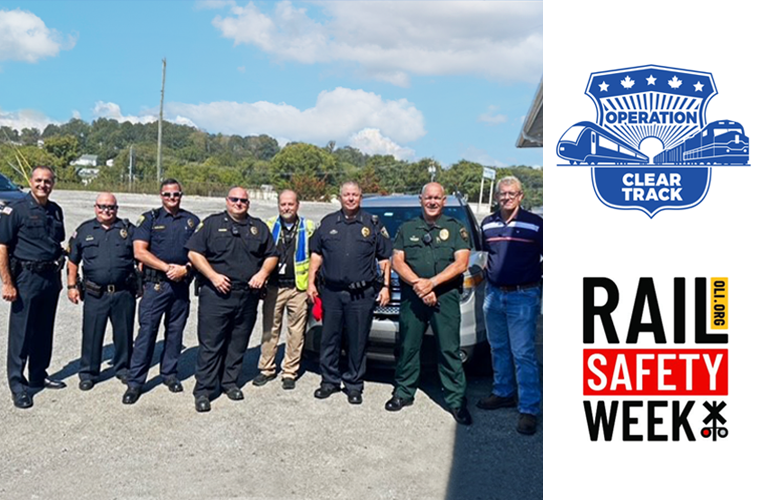 As part of the efforts of Operation Lifesaver's "Rail Safety Week," our R. J. Corman Railroad Police organized and hosted the "Operation Clear Track" safety blitz on the Knoxville and Cumberland Gap Railroad (KXCG) in Clinton, TN. "Operation Clear Track" is the single largest rail safety law enforcement initiative in the U.S. This event is an effort by the non-profit "Operation Lifesaver" (which R. J. Corman proudly supports) and Law Enforcement and First Responder agencies throughout the nation. The campaign is committed to educating the public about railroad grade crossing and trespassing laws in local communities.
The R. J. Corman Railroad Police invited several agencies from Anderson County, TN area to participate. On Tuesday, September 20, Clinton Police Department, Anderson County Sheriff's Office, our Railroad Police, and Officials from the Railroad Company worked jointly to raise awareness of railroad grade crossing safety in the community.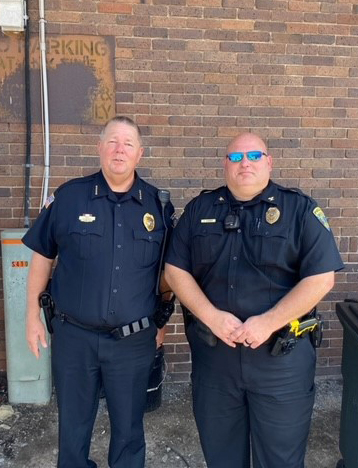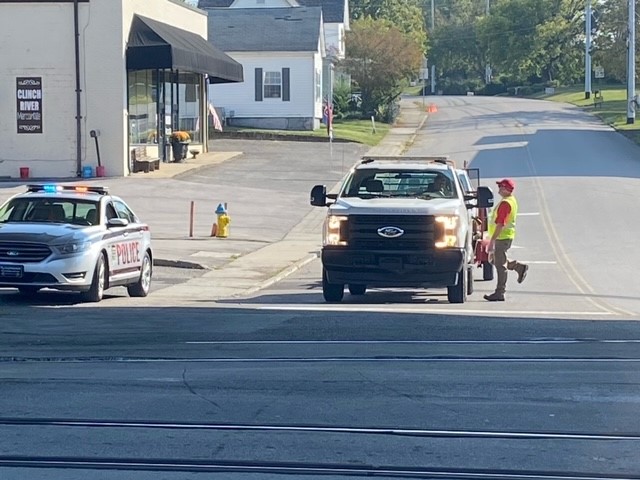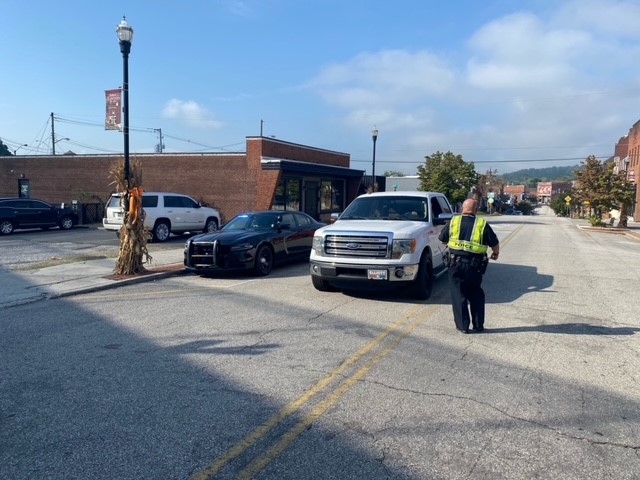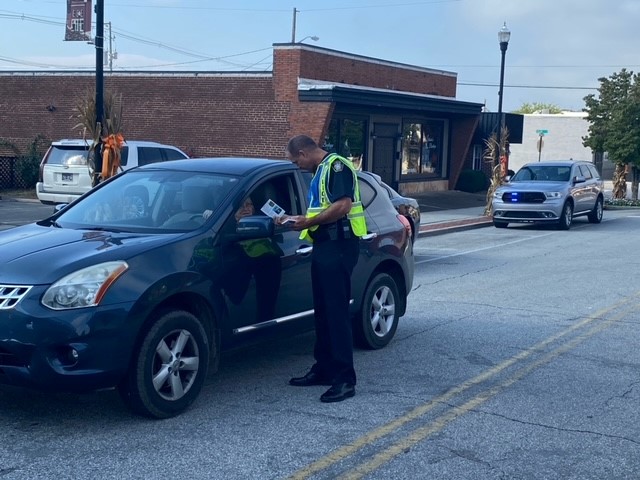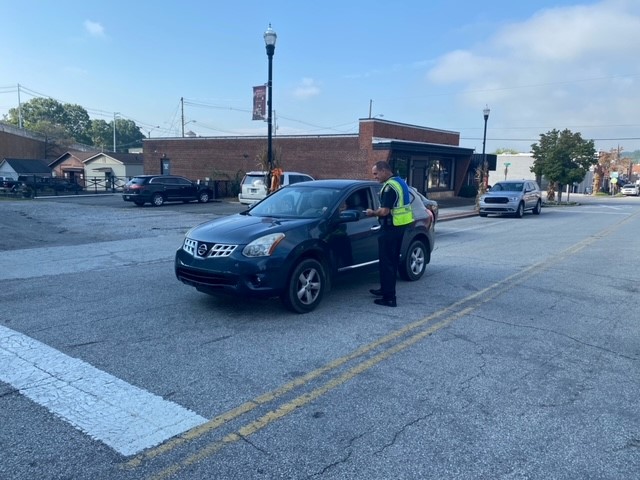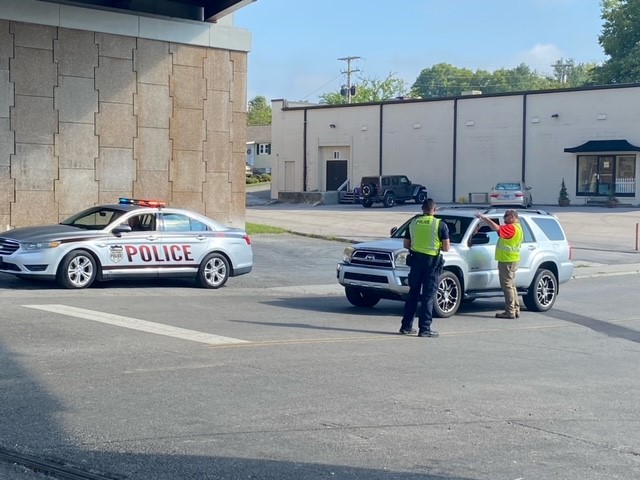 They stopped motorists and pedestrians at four railroad crossings to hand out safety cards. The educational safety flyers offered tips on grade-crossing safety. In addition, they explained the blue and white sign on the signaling pole had the emergency dispatch number in case of an on-track emergency. The pamphlet also included a reminder that if they see suspicious activity on the railroad tracks or equipment to call 911 as well as tips on avoiding trespassing on railroad tracks.
R. J. Corman Railroad Police also had meetings discussing railroad grade crossing safety with the School Bus Transportation Directors in Anderson County, TN, and Bell County, KY. Also, they provided informational flyers for the bus drivers.