March 15, 2021
R. J. Corman Railroad Company, LLC Appoints Eric Hosey as Vice President of Operations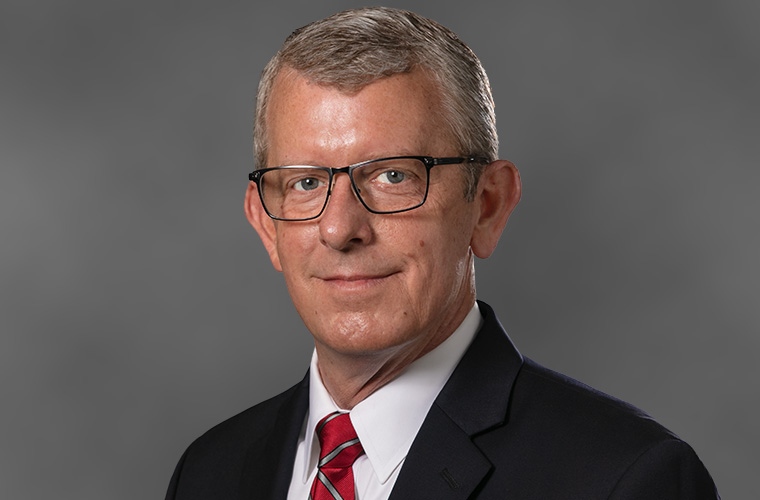 NICHOLASVILLE, Ky – R. J. Corman Railroad Company, LLC is pleased to welcome Eric Hosey as Vice President of Operations, effective immediately. Hosey, who brings an extensive and varied background into this role, will work as a counterpart to John Phillips and will report to Ray Goss, President of R. J. Corman Railroad Company.

Mr. Hosey will direct the development and implementation of the transportation plans and safety initiatives across the company's short lines. He will also utilize his comprehensive experience to provide critical leadership as he executes on its strategic vision and focuses on operational safety and first-class service to more than 200 R. J. Corman Railroad Company customers.

With 27 years of experience in the railroad industry, Hosey has held a variety of positions which uniquely qualify him for this position. He entered the industry with Norfolk Southern in 1994 prior to taking a position at Amtrak, where he subsequently increased responsibilities from field management to staff management. He then spent roughly five years in the regional freight rail sector serving as Vice President – Northeast Region for Genesee & Wyoming, Inc. before returning to Amtrak as AVP Transportation – Southwest Division. Since 2019 he has served as Chief Operating Officer of Metrolink Commuter Railroad in the Greater Los Angeles area, the nation's third largest commuter rail system. Prior to his career in the Railroad Industry, Hosey served in the United States Navy as a Non-Commissioned Officer during the Gulf War.

"We are delighted to bring Eric on board as he has the right experience and knowledge to complement our outstanding management staff and will prove to be a strong leader for our exceptional team members," said Ray Goss, President of R. J. Corman Railroad Company, LLC. "Working together, we will continue our dedication to formulating innovative ways to serve our customers and driving continuous improvement in all facets of the business."

"It is exciting to join in with a company that is so focused on creating customer solutions," said Hosey. "The entrepreneurial spirit is infectious, especially with the company's recent growth, and it will be a pleasure to build on such an excellent foundation."

R. J. Corman Railroad Group employs approximately 1,500 people in 23 states. In addition to short line railroad and switching operations, R. J. Corman companies provide a broad scope of services to the railroad industry such as emergency response, track material distribution, track construction, and signal design and construction.