April 1, 2020
R. J. Corman Railroad Group, LLC Announces Bill Wimmer's Retirement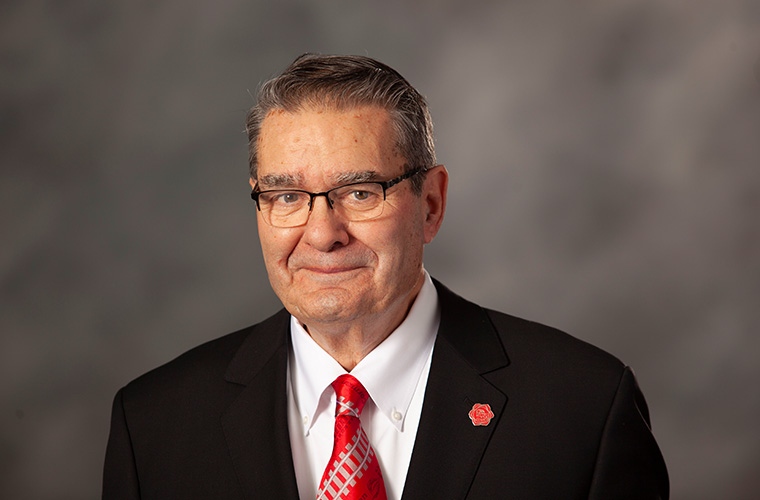 NICHOLASVILLE, Ky – R. J. Corman Railroad Group, LLC today announced that Bill Wimmer, a valued member of the Board of Directors, is retiring after serving with the company for over 10 years.
Mr. Wimmer began his fifty-one-year railroad career with Chicago Northwestern Railway in 1957 where he advanced to the position of Division Engineer. In 1974, he went to work for Union Pacific Railroad where he was known for his engineering capabilities. Over his thirty plus years at Union Pacific, he held a variety of positions including Vice President of Engineering that eventually led him to the role of Vice President of Operations. Bill Wimmer was named as Railway Age's 2007 Railroader of the Year, a prestigious honor given to the best leaders in the rail industry. He retired from Union Pacific in July 2008. Throughout Mr. Wimmer's career he shared his vast experience to strengthen the rail industry and remained a member of many railroad industry associations and committees.
In December 2009, Mr. Wimmer joined the R. J. Corman Board of Directors, seeing the company as one with great potential. Bill Wimmer played an integral role in strengthening R. J. Corman's relationship with Union Pacific, greatly improving the organizational communication between the two companies. In addition to providing high level organizational advice, Mr. Wimmer also invested in the company in a personal manner. He served as a mentor to engineers at R. J. Corman with his decades of experience and insight. He coached engineers on how to be more efficient and work smarter, thereby strengthening this core value at the company.
"It has been an honor to have Mr. Bill Wimmer serve on our board over the past decade, and we are very grateful for the impact he has made here," said Ed Quinn, R. J. Corman President & CEO. "He has been with our company through the expansion of our switching operations, Storm Team responses across numerous states, the founding of R. J. Corman Signaling, and the purchase of multiple short line railroads. During this time of extraordinary growth, Bill's ingenuity and wisdom have been vital. We will miss having such a steadfast colleague on the board and wish Bill all the best in his retirement."