May 31, 2019
R. J. Corman Railroad Group, LLC Announces Phil Ogden's Retirement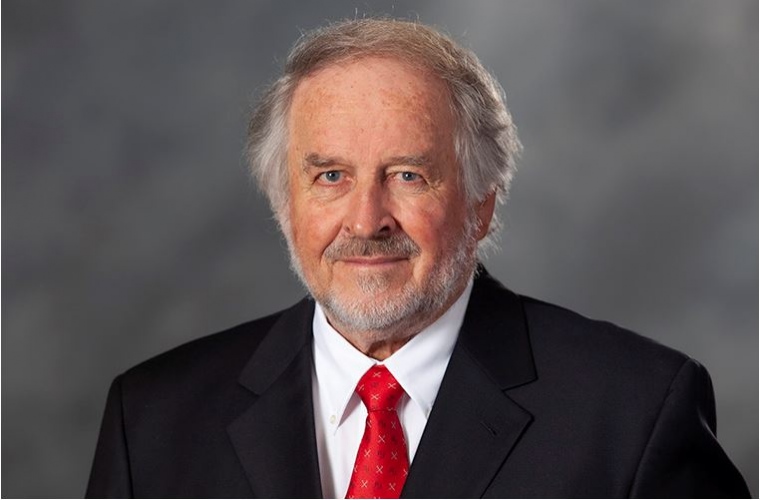 NICHOLASVILLE, Ky – R. J. Corman Railroad Group, LLC today announced that Phil Ogden, a charter member of the R. J. Corman Board of Directors, is retiring after 17 years with the company.

Prior to serving on the board at R. J. Corman, Mr. Ogden had a 37-year career with Norfolk Southern. He began as a management trainee with the former Southern Railway and retired as Senior Vice President of Engineering in 2000. He has served as President of AREA and AREMA as well as on the boards of Global Railway and Bankhead Railway Engineering.

"I leave the R. J. Corman Board with mixed emotions," Said Mr. Ogden. "After close to 60 years in the rail industry, including 17 with Corman, I feel it is time to move on to another chapter of life in which my time is totally my time; this I look forward to. On the other hand, I absolutely will miss working with the R. J. Corman family – this includes all aspects of the R. J. Corman companies, plus Rick Corman and his family. In my time here we have seen the company grow at a very rapid pace. It has been my honor to have been part of this and to have known Rick as I did and to have had the opportunity to serve on the Board of Directors at his request. My hope is that in this period of time I have added some value that met Rick's expectations."

Following Hurricane Katrina in 2005, Mr. Ogden played an integral role in coordinating the repair efforts for the R. J. Corman Storm Team. A highly methodical individual, Mr. Ogden went to great lengths to become deeply familiar with the company's entire short line rail network, over 700 miles at the time, in order to advise on scope and priority of track improvement. Most recently, as Committee Chairman, he shaped and directed the company's Audit Committee.

"It has been an honor to have Mr. Ogden serve on our board for so many years, and we are very grateful for the impact he has made on our company," said Ed Quinn, President & CEO. "His knowledge, experience and influence were invaluable during a time of incredible growth. Most importantly, we will miss having such a trusted colleague and friend to the company."

Altogether, R. J. Corman Railroad Group employs more than 1,500 people in 22 states. In addition to short line railroad and switching operations, R. J. Corman companies provide a broad scope of services to the railroad industry such as emergency response, track material distribution, track construction, signal design and construction as well as building eco-friendly locomotives.

For more information about the company, visit www.rjcorman.com or call 859-881-7521.