November 10, 2017
R. J. Corman Switching: Toyota Tupelo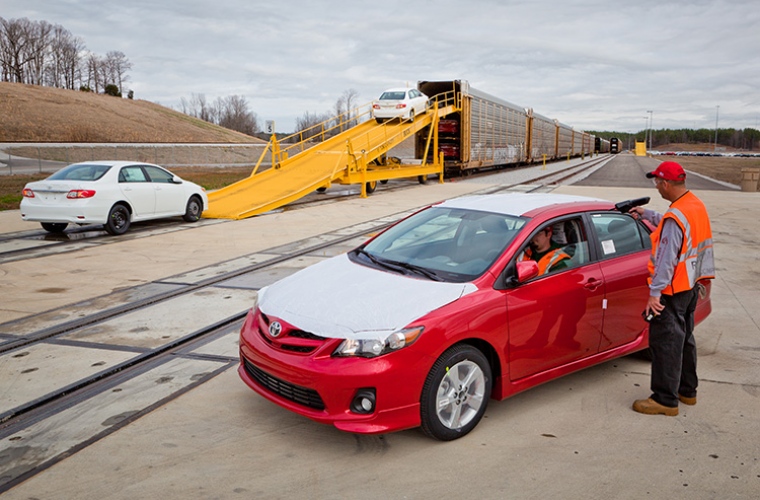 The R. J. Corman Railroad Switching Company has provided switching services for Toyota Tupelo since 2011. Their operations are focused on loading and unloading large groups of cars and fulfilling unique customer requirements. For Toyota Tupelo, they get involved immediately after production by taking the vehicles right off the production line to the trucks or railcars, and loading the vehicles for transportation. Over 600 cars were handled by R. J. Corman, daily in 2017. Because of the service and dedication they provide, Toyota has awarded them with high KPI scores as well as the contract for the switching services at the Georgetown, Kentucky Toyota facility where we handle, on average, 1,600 cars 5 days a week.
Through the work done for Toyota, R. J. Corman Switching has been able to build their reputation in the auto industry. They have continued to gain jobs in the industry with the latest location being for Total Distribution Services, Inc. in Nashville, Tennessee that will begin in January 2018.
R. J. Corman Railroad Switching Company maintains customer rail yards and supplies, builds new service tracks, and provides all locomotive needs. They have proved to be a diversified company that is dedicated to meeting the switching needs of any customer.